Thanks to Ian, Shirley and Rose these images can now be seen here....
At the very core of NSF are Peter's observations how this dry and flat landscape managed its water and fertility cycles.
His observations are confirmed almost everywhere he goes...Nature does nothing needlessly, so these processes, he claims, are universally. Its only the scale and the vegetation that varies.
The first thing to recognise is that our floodplain/stream/river sytems ran in both the steepest catchment systems to the flattest floodplain systems, eg the MDBS, the Hay plains.
This system was what geomorphologists called a valley fill system. Sediment was spread across the landscape during peak flooding and this sediment built the floodplain sytems. They were very stable systems up to 8-10 thousand years old.
In order that these floodplains could be built the water bodies had to have been PERCHED i.e. they had to be the HIGHEST point in the floodplain system, and these water bodies (rivers, creeks and streams) had to be growing continually as well to remain above the floodplain.
How did these water bodies do this in the Australian landscape??? They were not continous water bodies as we europeans think of them. They were a perched series of ponds or rather wetlands that "stepped" down the valley floor. These wetlands were FULL of plants which choked the water bodies, trapping and processing all the sediment and debris turning it in 'liquid fertilizer', and holding it till the next rain event that triggered a flood and a new cycle.
As the flood rose these wetlands spilled out onto the floodplains into runnels until finally the landscape was covered and filled with water. as the flood receeded all this debris and sediment had been spread over the floodplain....silt, sand, sediment, humus, manure, carcasses etc etc., All for nothing all FREE under the force of gravity. It was and is a BRILLANT system....unique to the Australian landscape.
Here are some pictures to illustrate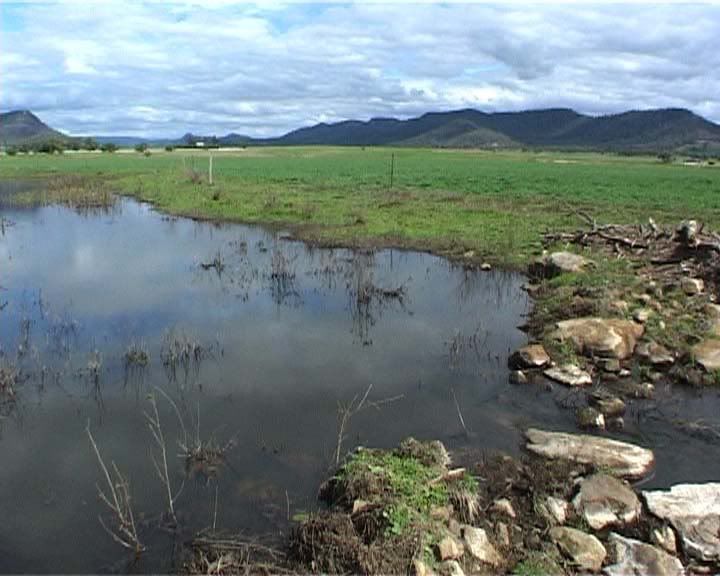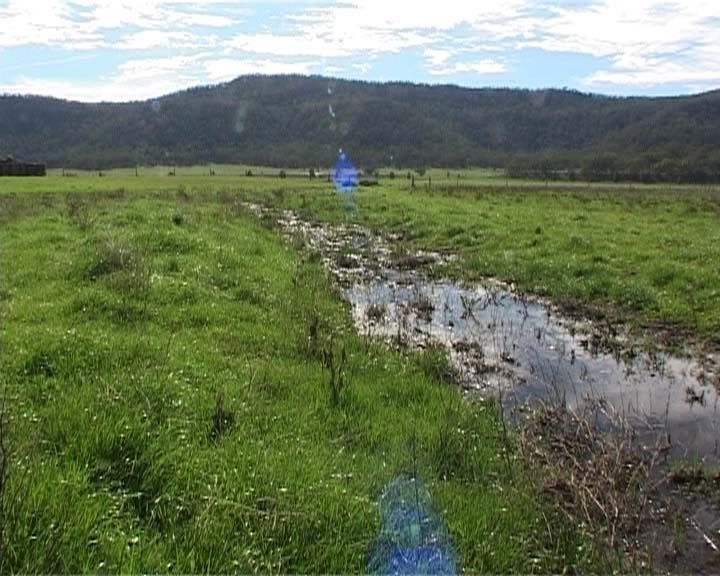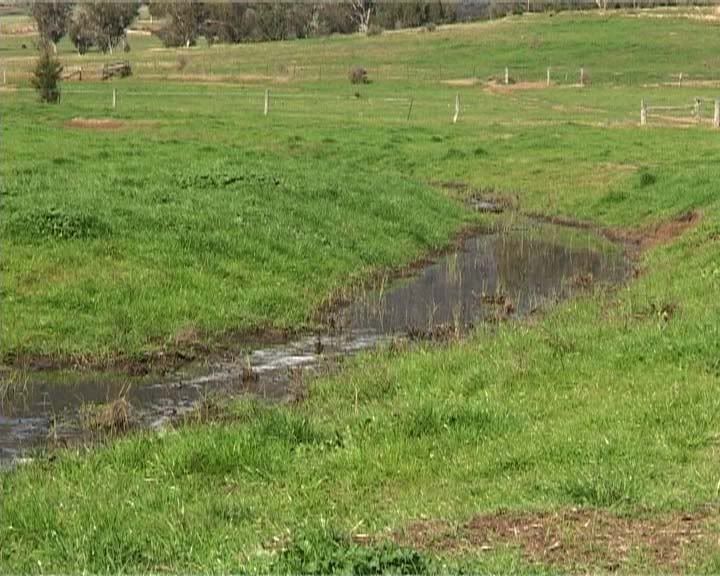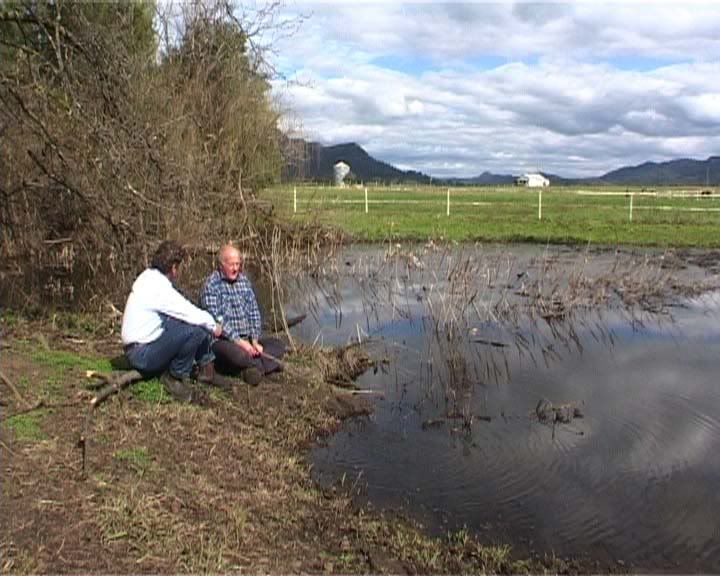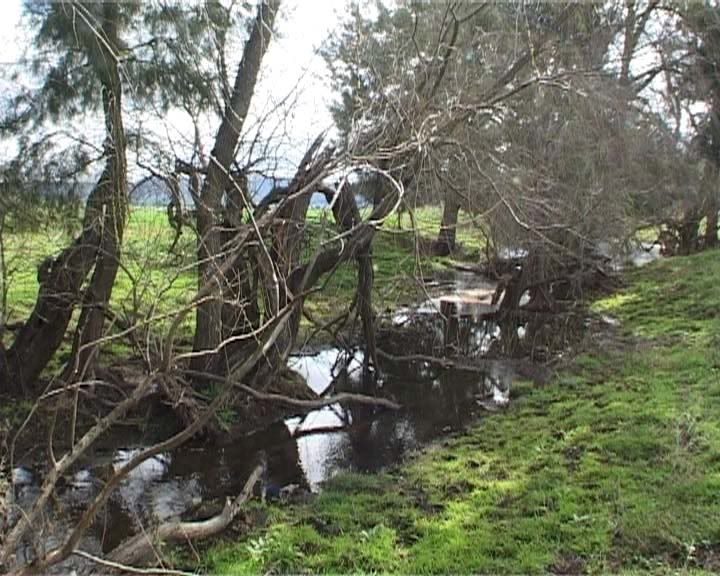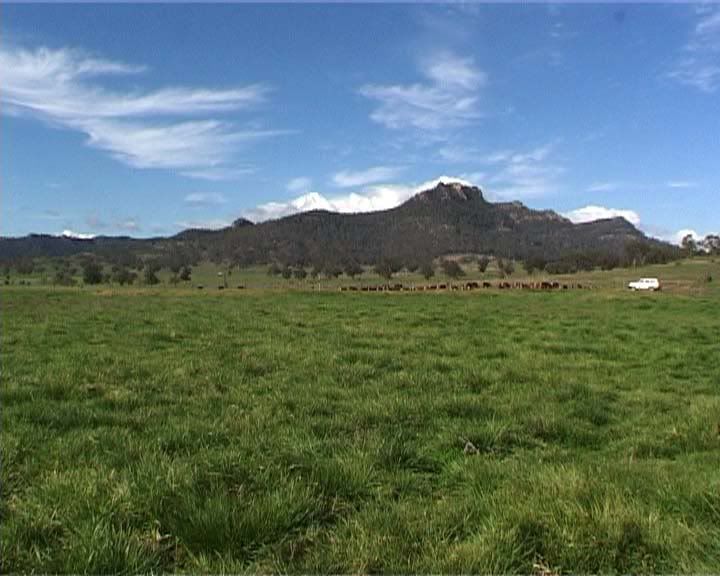 1. creek in flood with pool/riffle choked artifically with rock
2.floodplain runnels
3.floodplain runnels carrying water to billabongs and high ground
4.billabong/wetland
5. creek originally choked with willows which have done their job and are now dead and dying being replaced naturally by the native Sheoaks (secondary colonisers)
6.fertile floodplain